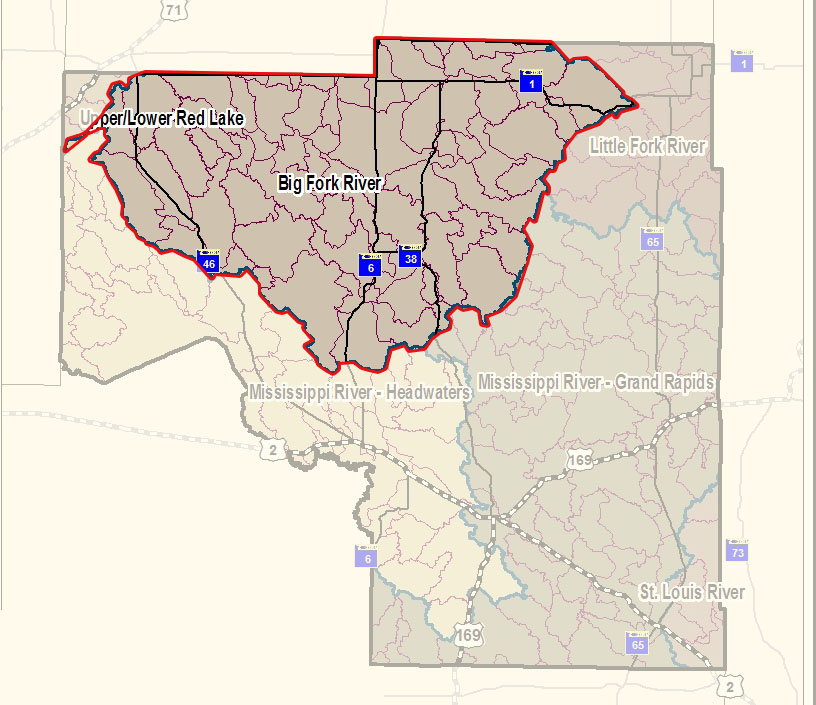 The Big Fork River watershed, which covers 1,326,947 acres, flows 165 miles from Dora Lake (45 miles northeast of Bemidji in north-central Itasca County) to the Rainy River, which forms the Minnesota/Canadian border. This confluence is 16 miles west-southwest of International Falls. Nearly 60% of the watershed is land owned or managed by the state.
Characteristics
Development pressure is moderate in most areas, with occasional farms being parceled out for development, recreation, or country homes.
What's being done
Intensive watershed monitoring began in the Big Fork watershed in 2010. Jessie Lake has a nearly completed TMDL process for excess nutrients.